Are There Different Types of Neurotoxin Injections?
Crow's feet, forehead lines, and frown lines are some of the most challenging signs of aging to manage on your own. Xeomin® is one alternative neurotoxin injection that may work better for some people.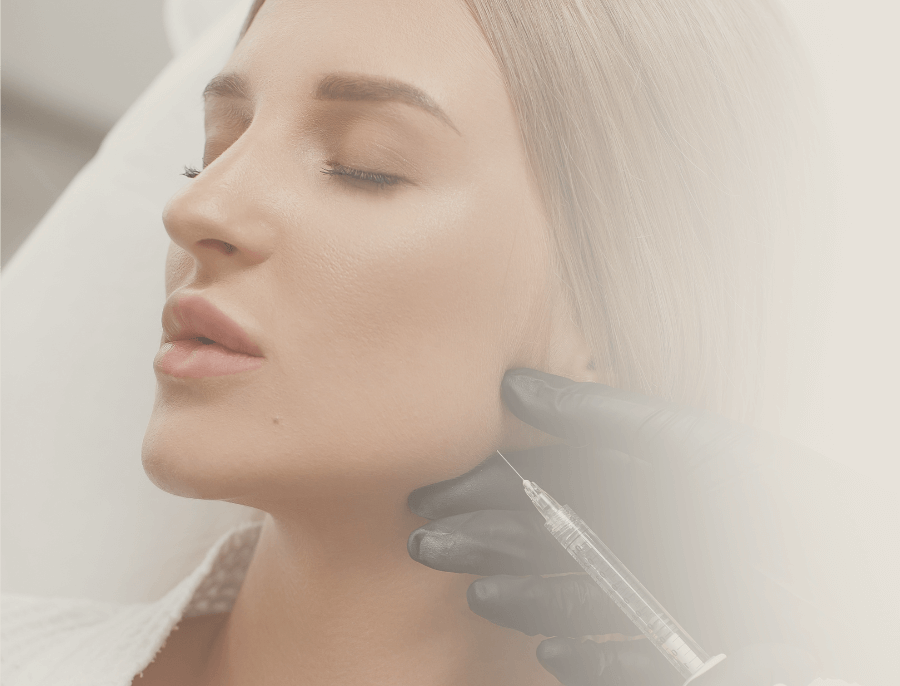 What is Xeomin®?
Xeomin® is the newest addition to the class of injectable neurotoxins. The Beauty injections type A in Xeomin® is added in its purest form. As a result, fewer Xeomin® may be needed to achieve similar results as other injectable neurotoxins. In some cases, this may mean that Xeomin® injections are more affordable.
Dysport® vs. Xeomin®
Dysport® and Xeomin® contain Beauty injections type A, but Dysport® also contains other ingredients that affect muscle contractions. Xeomin® may be the better option for people who need very targeted wrinkle reduction in the upper face and neck area. Dysport® treatments typically more product, so you may pay more for Dysport® compared to Xeomin®.
How is Xeomin® Used?
If you have fine lines and wrinkles on your forehead, around your eyes and lips, or on your neck, Xeomin® may be right for you. It is most effective for frown lines between the eyes, also known as "11" lines, but it helps in almost every part of your face and neck.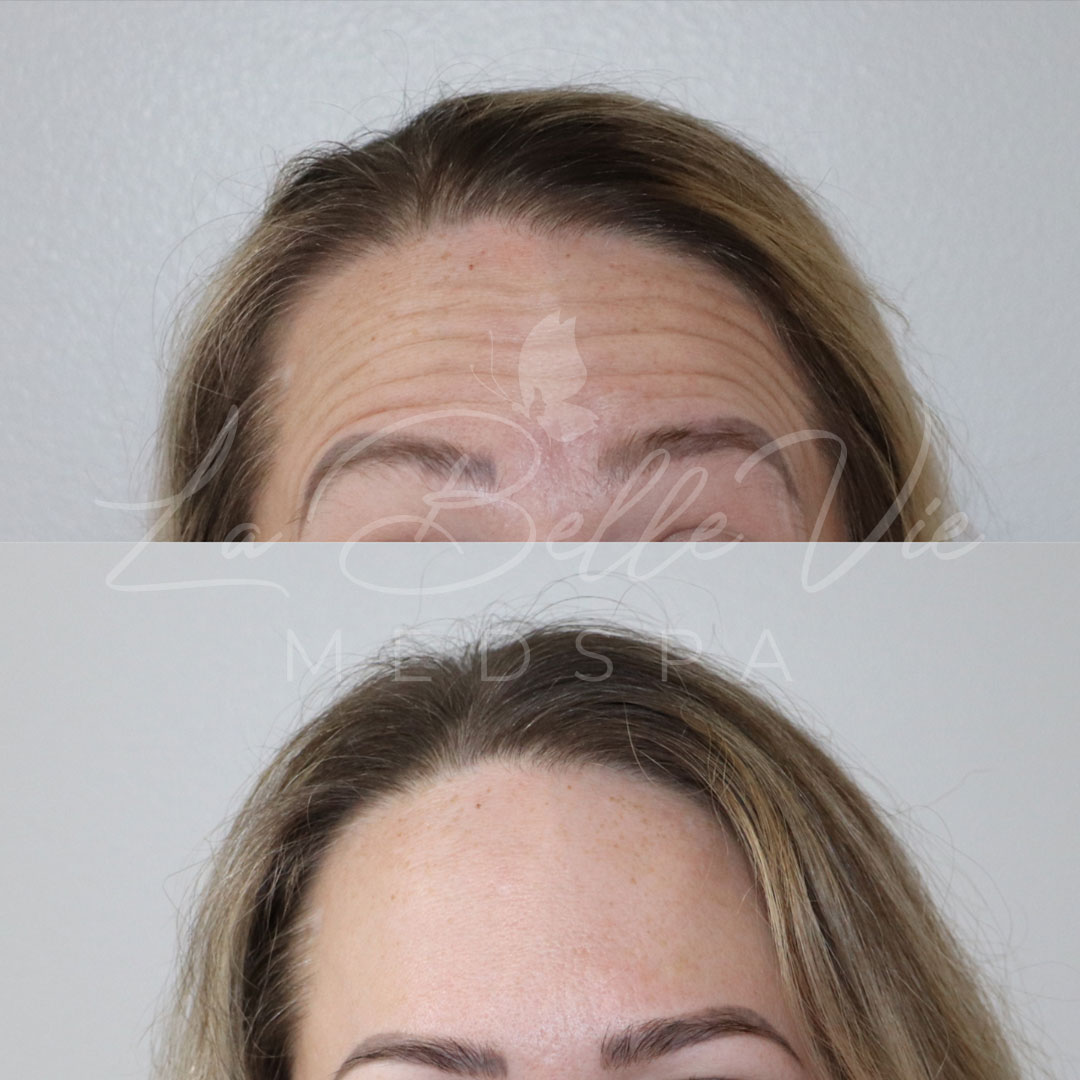 The injections help with horizontal lines on your forehead and frown lines between your eyes. Xeomin® is also effective for crow's feet and tiny lines under your eyes. Neck banding, wrinkles, and small creases on your neck can also be effectively treated with Xeomin® injections. Another excellent treatment that we recommend if the Xeomin® lip flip that helps with lipstick lines.
Xeomin® Procedure at La Belle Vie Med Spa
Xeomin® injections take less than 30 minutes. We use a very thin needle, and you feel only a minor amount of discomfort, much like when you get a vaccination. A series of injections in each treatment area ensures that you achieve natural-looking, long-lasting results.
How Long Does Xeomin® Last?
On average, Xeomin® injections last four to six months. Treatments for lines under your eyes may last two to six months. We recommend that you schedule follow-up treatments every four months to maintain the anti-aging benefits.
Side Effects of Xeomin® Injections
Side effects of Xeomin injections are rare. The most common are:
Tenderness, swelling, and discomfort that last longer than five to seven days
Injections
Numbness around the injection sites
Areas We Treat with Xeomin®
1. Bunny Lines
Soften horizontal lines on the nose caused by scrunching
2. Crow's Feet
Reduces fine lines around the eye area
3. Dimpled Chin
Reduce the apperance of dimpled, or "orange peel" chin
4. Eyebrow Lift
Relaxes the muscles that pull the brow down
5. Forehead Lines
Reduce the appearance of forehead lines
6. Glabellar Lines/lls
Relaxes lines caused by frowning
7. Gummy Smile
Relax the upper lip to reduce gum exposure
8. Lip Flip
Enhance the appearance of lips without fillers
9. Masseter
Soften the jawline and reduce grinding habits
10. Nefertiti Lift
Contour the jawline
11. Neck Lines
Reduce the appearance of lines, wrinkles on the neck
12. Undereye
Reduce fine lines below the eye
Lorem ipsum dolor sit amet, consectetur adipiscing elit. Nam laoreet neque a risus lacinia, vel rhoncus arcu malesuada. Aliquam ultricies ex ac ultricies finibus. Morbi iaculis urna ac lorem ultrices rutrum. Ut lacinia augue sit amet ante aliquet, nec vestibulum sapien commodo. Integer at sollicitudin mauris.

What can I expect during and after my treatment?

Lorem ipsum dolor sit amet, consectetur adipiscing elit. Nam laoreet neque a risus lacinia, vel rhoncus arcu malesuada. Aliquam ultricies ex ac ultricies finibus. Morbi iaculis urna ac lorem ultrices rutrum. Ut lacinia augue sit amet ante aliquet, nec vestibulum sapien commodo. Integer at sollicitudin mauris.

Lorem ipsum dolor sit amet, consectetur adipiscing elit. Nam laoreet neque a risus lacinia, vel rhoncus arcu malesuada. Aliquam ultricies ex ac ultricies finibus. Morbi iaculis urna ac lorem ultrices rutrum. Ut lacinia augue sit amet ante aliquet, nec vestibulum sapien commodo. Integer at sollicitudin mauris.

Lorem ipsum dolor sit amet, consectetur adipiscing elit. Nam laoreet neque a risus lacinia, vel rhoncus arcu malesuada. Aliquam ultricies ex ac ultricies finibus. Morbi iaculis urna ac lorem ultrices rutrum. Ut lacinia augue sit amet ante aliquet, nec vestibulum sapien commodo. Integer at sollicitudin mauris.

Lorem ipsum dolor sit amet, consectetur adipiscing elit. Nam laoreet neque a risus lacinia, vel rhoncus arcu malesuada. Aliquam ultricies ex ac ultricies finibus. Morbi iaculis urna ac lorem ultrices rutrum. Ut lacinia augue sit amet ante aliquet, nec vestibulum sapien commodo. Integer at sollicitudin mauris.

Lorem ipsum dolor sit amet, consectetur adipiscing elit. Nam laoreet neque a risus lacinia, vel rhoncus arcu malesuada. Aliquam ultricies ex ac ultricies finibus. Morbi iaculis urna ac lorem ultrices rutrum. Ut lacinia augue sit amet ante aliquet, nec vestibulum sapien commodo. Integer at sollicitudin mauris.

Weak muscles around the injection sites
Tenderness, discomfort, bleeding, and swelling that lasts longer than seven days
Heavy or droopy eyelids
Infection