Morpheus8 is an advanced radiofrequency microneedling treatment that allows patients to address their unwanted lax facial skin and rebuild collagen within the skin for beautifully rejuvenated results.
Like traditional microneedling treatments, Morpheus8 treatments are minimally invasive and don't require a lengthy recovery period.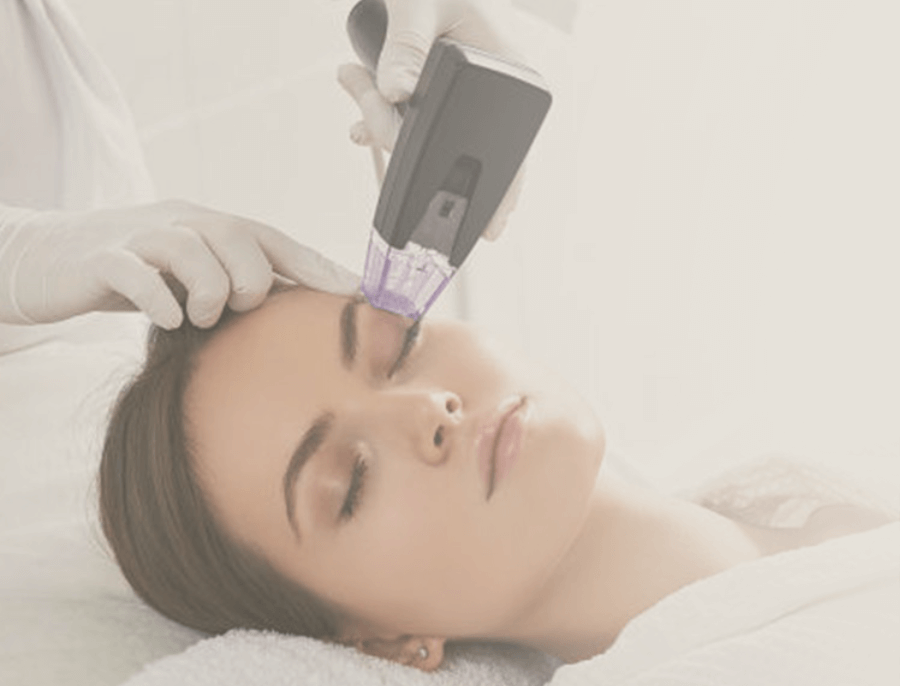 What is Morpheus8?
Morpheus8 is a cutting-edge, FDA-approved radiofrequency (RF) microneedling system that combines the skin tightening powers of radiofrequency technology with the collagen building powers of microneedling treatments for the ultimate skin rejuvenation treatment.
Like traditional microneedling treatments, Morpheus8 RF microneedling treatments use a specialized handpiece fitted with several hair-like needles to puncture the skin and create small perforations we like to call micro-channels.
The Morpheus8 handpiece simultaneously delivers gentle heat through RF technology to tighten the skin in the treated areas. This entire treatment triggers increased collagen production in the skin to further smooth away signs of aging and enhance your youthful appearance.
What Does Morpheus8 Treat?
RF microneedling treatments are most commonly used to treat:
Lax skin
Fine lines and wrinkles
Acne scarring
Uneven skin texture
Enlarged pores
Sun damage
Stretch marks
How RF Microneedling is Performed
Each Morpheus8 RF microneedling treatment is performed in one of the private treatment rooms at the La Belle Vie MedSpa. Before your treatment begins, your skin will be cleaned and a topical anesthetic may be applied to your treatment area.
Once comfortable, your aesthetics professional will begin applying the Morpheus8 handpiece to the surface of your treatment areas. This handpiece will gently puncture the surface of the skin to deliver RF energy and trigger collagen production in the skin.
This entire treatment process typically takes less than an hour to complete.
Morpheus8 Results
After your Morpheus8 treatment, your skin will likely be red and tender similar to the sensation of a sunburn. This is normal and side effects typically resolve on their own within a week or two of treatment. We may recommend wearing medical-grade SPF on your treated areas while your skin heals from your RF microneedlking treatment.
While some results will be visible immediately, ultimate results will appear once all swelling and redness subsides, about two weeks following treatment. We may recommend receiving a series of treatments spaced several weeks apart for ultimate results.
Schedule Your Consultation
To learn more about how Morpheus8 RF microneedling treatments can benefit you, we encourage you to contact us and schedule your private consultation with one of our aesthetic professionals. We'll be happy to sit down with you, listen to your concerns, and develop a personalized treatment plan to help you get the look you desire.