Vitamin B12 is vital to ensuring our bodies function well on a daily basis.
Patients who are deficient in vitamin B12 may receive these shots to help with their chronic fatigue, difficulty losing weight, brain fog, and more.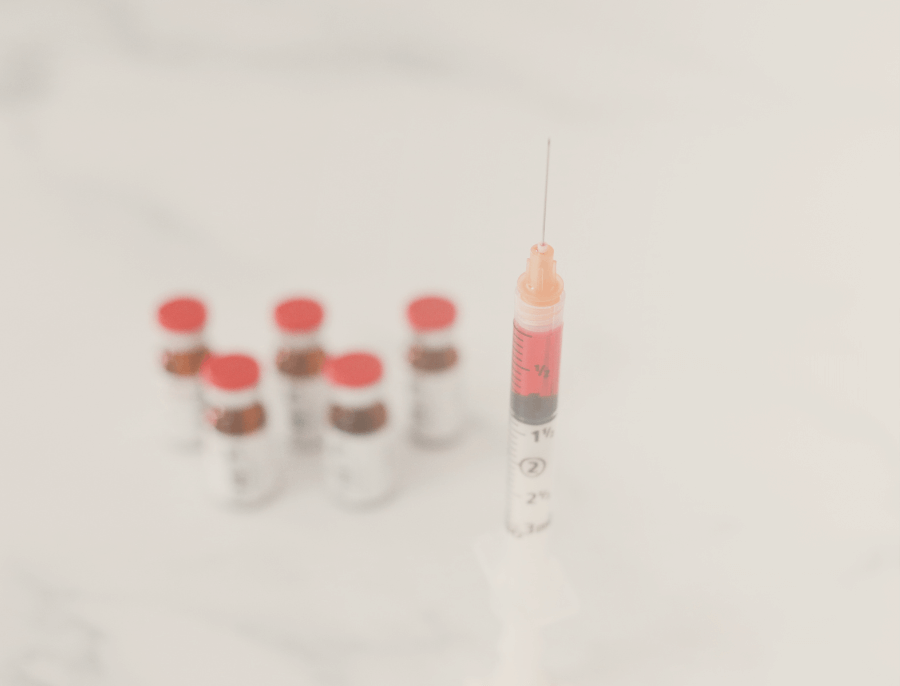 What Are Vitamin B12 Shots?
Vitamin B12 shots are injections of a vitamin B12 solution that provides patients with a variety of wellness benefits. Vitamin B12 is an essential water-soluble vitamin that is crucial for the production of DNA, red blood cells, nerve cells and more.
While some patients are able to get enough B12 through their consumption of red meats, dairy products, and fish, other patients find their dietary restrictions or metabolism limit the amount of B12 they receive.
B12 shots are a quick and easy way to supplement levels of the vitamin in patients who are experiencing negative side effects from their B12 deficiencies.
What Do B12 Shots Treat?
Receiving vitamin B12 injections at La Belle Vie MedSpa may remedy a variety of symptoms including:
Chronic fatigue
Brain fog
Mood swings
Low appetite
Constipation
How B12 Injections are Administered
Each vitamin B12 treatment is performed in one of the private treatment rooms at the La Belle Vie MedSpa. Before your treatment begins, a topical anesthetic may be applied to your treatment area.
Before your B12 injections are administered, your wellness professional will ensure you're comfortable and walk you through your treatment process. This entire treatment process typically takes less than an hour to complete.
Vitamin B12 Shot Results
While there is no downtime or recovery period associated with B12 treatments, patients can expect mild redness and bruising around their injection sites. These side effects are normal and typically resolve on their own within a day or two of treatment.
Our wellness professionals typically recommend regular weekly treatments to maintain your desired results.
Schedule Your Consultation
To learn more about how vitamin B12 injections can benefit you, we encourage you to contact us and schedule your private consultation with one of our aesthetic professionals. We'll be happy to sit down with you, listen to your concerns, and develop a personalized treatment plan to help you get the look you desire.