Restylane®
in Seattle, WA
Restylane encompasses a family of fillers: Kysse, Refyne, Defyne, Contour and Lyft can be used to treat moderate to severe fine lines, wrinkles, and lost volume in the skin as a result of aging. Restylane Kysse is also a popular treatment for lip augmentation.
What is Restylane®?
Restylane® is a family of hyaluronic acid fillers that we recommend for lost facial volume, lines, and wrinkles. The FDA-approved filler increases hydration for greater skin support and minimizes the effects of lost collagen in your face.
Adding volume with Restylane® injections provides you with long-lasting, natural-looking, gradual improvements.
Types of Restylane® Fillers
Restylane® fillers help with common signs of aging, and we also recommend the products to younger patients who want to enhance their natural features.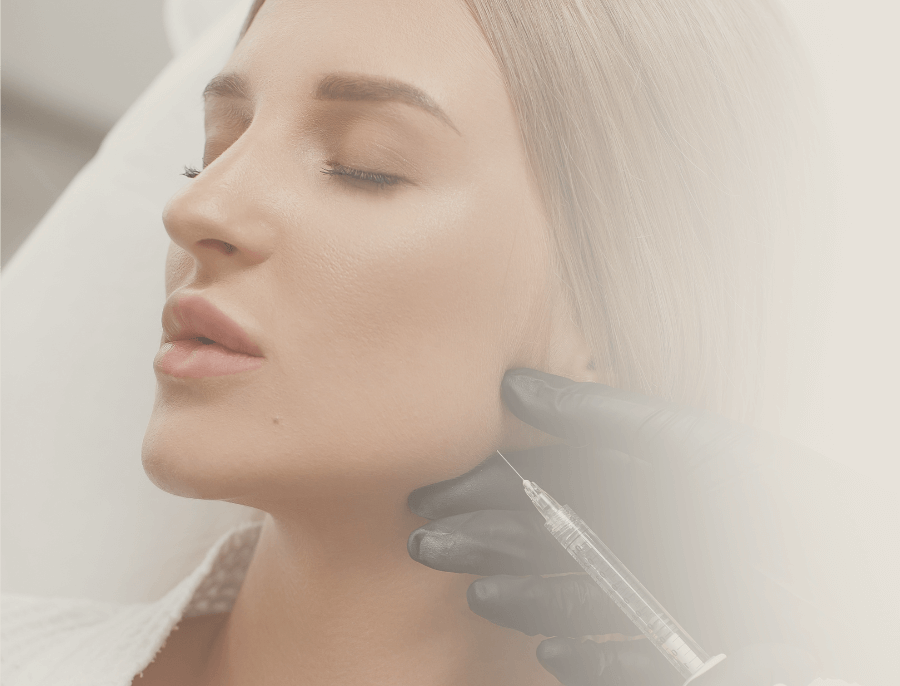 Restylane® Kysse
Kysse is a Restylane® lip filler that adds volume while maintaining a soft, supple appearance and natural movement. In addition to lip enhancement, Kysse also helps to reduce fine lines around your mouth. Results last up to 12 months.
Restylane® Lyft
Lyft is a unique hyaluronic filler that is designed to add volume to your cheeks. We also recommend the product for correcting signs of aging on your hands, such as visible blood vessels and thin skin.
Restylane® Contour
Contour is designed with proprietary XpresHAn Technology to add fullness and contours to your cheeks and mid-face area.
Restylane® Defyne®
Recommended for people who want to soften laugh lines, marionette lines, and nasolabial folds. Restylane® Defyne® is also used to add shape and contour to the chin area.
Restylane® Refyne®
Designed with Restylane's proprietary XpresHAn Technology, Refyne® helps with marionette lines and nasolabial folds.
Removing Dark Circles Under the Eyes with Restylane®
Restylane® hyaluronic acid filler is used to reduce dark circles and smooth wrinkles under your eyes. Restylane® is also used as a dermal filler for tear troughs to correct any hollow areas under your eyes.
What is Restylane® Used For?
Restylane® injections are used for the most common signs of aging, such as wrinkles and folds around the nose and mouth, as well as to reduce signs of aging on your hands. The product is also used to improve the natural contours of the chin and cheek areas. Using Restylane® under your eyes helps with fine lines, dark circles, and a hollow appearance.
Procedure for Restylane®
at La Belle Vie Med Spa
Restylane® products are administered with thin needles to treat volume loss in the face and hands. Injecting hyaluronic acid fillers is a quick and comfortable cosmetic dermatology procedure that takes less than 30 minutes.
How Long Does
Restylane® Filler Last?
Restylane® skin booster benefits are long-lasting. For nasolabial folds, the results may last up to 18 months. Cheek enhancement with Restylane® products last six to 12 months. Hand rejuvenation with Restylane® lasts approximately six months. You can extend the results with maintenance treatments.
How Long Does Restylane® Lyft Last?
The results of Restylane® Lyft treatments typically last up to six months. The longevity of your results depends on how quickly your body breaks down the hyaluronic acid that is introduced with the injections.
Restylane® vs. Juvéderm®
Restylane® and Juvéderm® are made with hyaluronic acid. Juvéderm® is made with smaller particles of HA, so it may be a better option for fine lines.
Voluma® vs. Restylane® Lyft
The primary difference between Voluma® and Restylane® Lyft is how long the results last. Voluma® lasts up to 24 months, and Lyft lasts up to 18 months.
Restylane® vs. Radiesse®
Restylane® relies on hyaluronic acid to soften wrinkles, and Radiesse® relies on collagen. Restylane® results last up to 18 months, and Radiesse® results last two years or longer.
Restylane® Recovery
and Results
Restylane® injections require no downtime or special aftercare. You may notice some pinpoint bleeding and localized swelling, tenderness, and bruising at each injection site. These symptoms typically last less than 72 hours. Restylane® Kysse swelling may make your lips feel tight. You can gently apply a cold compress to manage any swelling and discomfort.
Side Effects of Restylane®
Side effects of Restylane® injections are uncommon and include:
Itching
Changes in skin color
Scabs over the injection sites
Redness
Infection
Lorem ipsum dolor sit amet, consectetur adipiscing elit. Nam laoreet neque a risus lacinia, vel rhoncus arcu malesuada. Aliquam ultricies ex ac ultricies finibus. Morbi iaculis urna ac lorem ultrices rutrum. Ut lacinia augue sit amet ante aliquet, nec vestibulum sapien commodo. Integer at sollicitudin mauris.

What can I expect during and after my treatment?

Lorem ipsum dolor sit amet, consectetur adipiscing elit. Nam laoreet neque a risus lacinia, vel rhoncus arcu malesuada. Aliquam ultricies ex ac ultricies finibus. Morbi iaculis urna ac lorem ultrices rutrum. Ut lacinia augue sit amet ante aliquet, nec vestibulum sapien commodo. Integer at sollicitudin mauris.

Lorem ipsum dolor sit amet, consectetur adipiscing elit. Nam laoreet neque a risus lacinia, vel rhoncus arcu malesuada. Aliquam ultricies ex ac ultricies finibus. Morbi iaculis urna ac lorem ultrices rutrum. Ut lacinia augue sit amet ante aliquet, nec vestibulum sapien commodo. Integer at sollicitudin mauris.

Lorem ipsum dolor sit amet, consectetur adipiscing elit. Nam laoreet neque a risus lacinia, vel rhoncus arcu malesuada. Aliquam ultricies ex ac ultricies finibus. Morbi iaculis urna ac lorem ultrices rutrum. Ut lacinia augue sit amet ante aliquet, nec vestibulum sapien commodo. Integer at sollicitudin mauris.

Lorem ipsum dolor sit amet, consectetur adipiscing elit. Nam laoreet neque a risus lacinia, vel rhoncus arcu malesuada. Aliquam ultricies ex ac ultricies finibus. Morbi iaculis urna ac lorem ultrices rutrum. Ut lacinia augue sit amet ante aliquet, nec vestibulum sapien commodo. Integer at sollicitudin mauris.

Lorem ipsum dolor sit amet, consectetur adipiscing elit. Nam laoreet neque a risus lacinia, vel rhoncus arcu malesuada. Aliquam ultricies ex ac ultricies finibus. Morbi iaculis urna ac lorem ultrices rutrum. Ut lacinia augue sit amet ante aliquet, nec vestibulum sapien commodo. Integer at sollicitudin mauris.

Weak muscles around the injection sites
Tenderness, discomfort, bleeding, and swelling that lasts longer than seven days
Heavy or droopy eyelids
Infection