Belotero® is a minimally invasive dermal filler treatment that reduces the appearance of fine lines and wrinkles around the lower face by replacing volume that has naturally depleted over time.
Our aesthetics professionals often recommend Belotero® as an alternative to Juvederm® or Restylane®.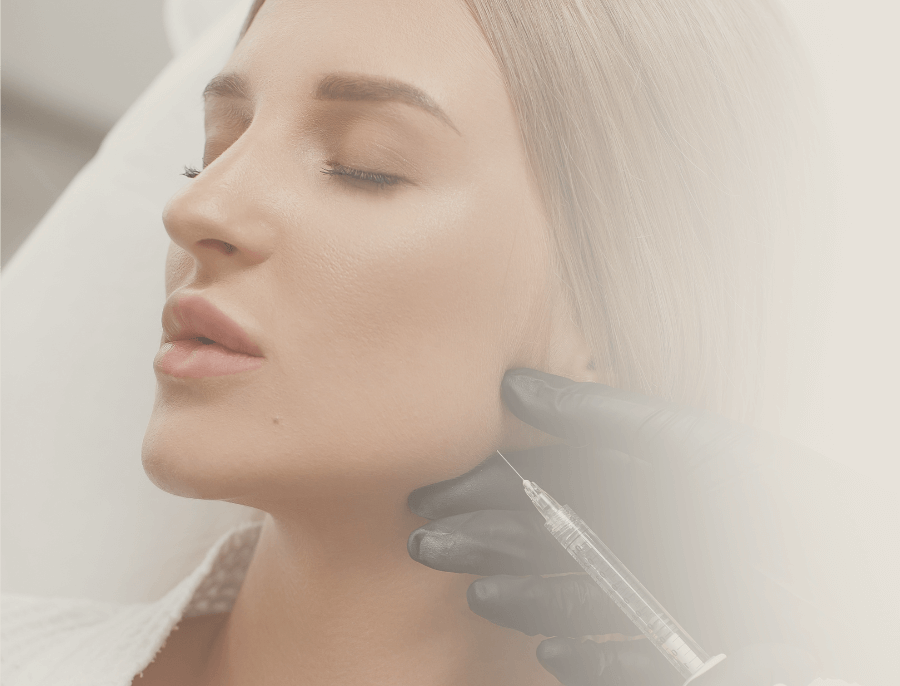 What is Belotero®?
Belotero® is a minimally invasive cosmetic injectable treatment that fades away the appearance of fine lines and wrinkles around the nose, mouth, and chin by supplementing volume that has naturally depleted over time.
Like other popular dermal fillers, Belotero® is made with hyaluronic acid. By replenishing the hyaluronic acid in these areas, Belotero® fills in the lost volume that contributes to the appearance of wrinkles and folds in the face.
Belotero® is also a great option for patients who wish to fine-tune their natural features with an extra boost of volume, like plumping the lips or filling in sunken or hollowed cheeks.
What Does Belotero® Treat?
Belotero® is most commonly used to treat the following concerns:
Laugh lines or nasolabial folds
Lipstick lines or vertical lip lines
Lines in the corners of the mouth
Marionette lines or lines from the corners of the mouth down to the chin
Chin wrinkles
Lips
Naturally thin or hollowed features
How Belotero® Injections are Administered
Each Belotero® treatment is performed in one of the private treatment rooms at the La Belle Vie MedSpa. Before your treatment begins, a topical anesthetic may be applied to your treatment area. Before your Belotero® injections are administered, your aesthetics professional will map out the areas in which Belotero® will benefit you the most for your desired results.
Once these areas are mapped, a series of Belotero® injections will be made into your desired treatment areas. This entire treatment process typically takes less than an hour to complete.
Belotero® Results
While there is no downtime or recovery period associated with Belotero® treatments, patients can expect mild redness and bruising around their injection sites.
Most results of Belotero® will be seen immediately, however ultimate results won't become visible until all swelling subsides and the hyaluronic acid settles into place.
Schedule Your Consultation
To learn more about how Belotero® can benefit you, we encourage you to contact us and schedule your private consultation with one of our aesthetic professionals. We'll be happy to sit down with you, listen to your concerns, and develop a personalized treatment plan to help you get the look you desire.
Lorem ipsum dolor sit amet, consectetur adipiscing elit. Nam laoreet neque a risus lacinia, vel rhoncus arcu malesuada. Aliquam ultricies ex ac ultricies finibus. Morbi iaculis urna ac lorem ultrices rutrum. Ut lacinia augue sit amet ante aliquet, nec vestibulum sapien commodo. Integer at sollicitudin mauris.

What can I expect during and after my treatment?

Lorem ipsum dolor sit amet, consectetur adipiscing elit. Nam laoreet neque a risus lacinia, vel rhoncus arcu malesuada. Aliquam ultricies ex ac ultricies finibus. Morbi iaculis urna ac lorem ultrices rutrum. Ut lacinia augue sit amet ante aliquet, nec vestibulum sapien commodo. Integer at sollicitudin mauris.

Lorem ipsum dolor sit amet, consectetur adipiscing elit. Nam laoreet neque a risus lacinia, vel rhoncus arcu malesuada. Aliquam ultricies ex ac ultricies finibus. Morbi iaculis urna ac lorem ultrices rutrum. Ut lacinia augue sit amet ante aliquet, nec vestibulum sapien commodo. Integer at sollicitudin mauris.

Lorem ipsum dolor sit amet, consectetur adipiscing elit. Nam laoreet neque a risus lacinia, vel rhoncus arcu malesuada. Aliquam ultricies ex ac ultricies finibus. Morbi iaculis urna ac lorem ultrices rutrum. Ut lacinia augue sit amet ante aliquet, nec vestibulum sapien commodo. Integer at sollicitudin mauris.

Lorem ipsum dolor sit amet, consectetur adipiscing elit. Nam laoreet neque a risus lacinia, vel rhoncus arcu malesuada. Aliquam ultricies ex ac ultricies finibus. Morbi iaculis urna ac lorem ultrices rutrum. Ut lacinia augue sit amet ante aliquet, nec vestibulum sapien commodo. Integer at sollicitudin mauris.

Lorem ipsum dolor sit amet, consectetur adipiscing elit. Nam laoreet neque a risus lacinia, vel rhoncus arcu malesuada. Aliquam ultricies ex ac ultricies finibus. Morbi iaculis urna ac lorem ultrices rutrum. Ut lacinia augue sit amet ante aliquet, nec vestibulum sapien commodo. Integer at sollicitudin mauris.

Weak muscles around the injection sites
Tenderness, discomfort, bleeding, and swelling that lasts longer than seven days
Heavy or droopy eyelids
Infection