The HydraFacial is the next generation of facial treatments.
Using patented technology and advanced techniques, HydraFacial provides our patients with hydrated and healthy-feeling skin that leaves them feeling confident.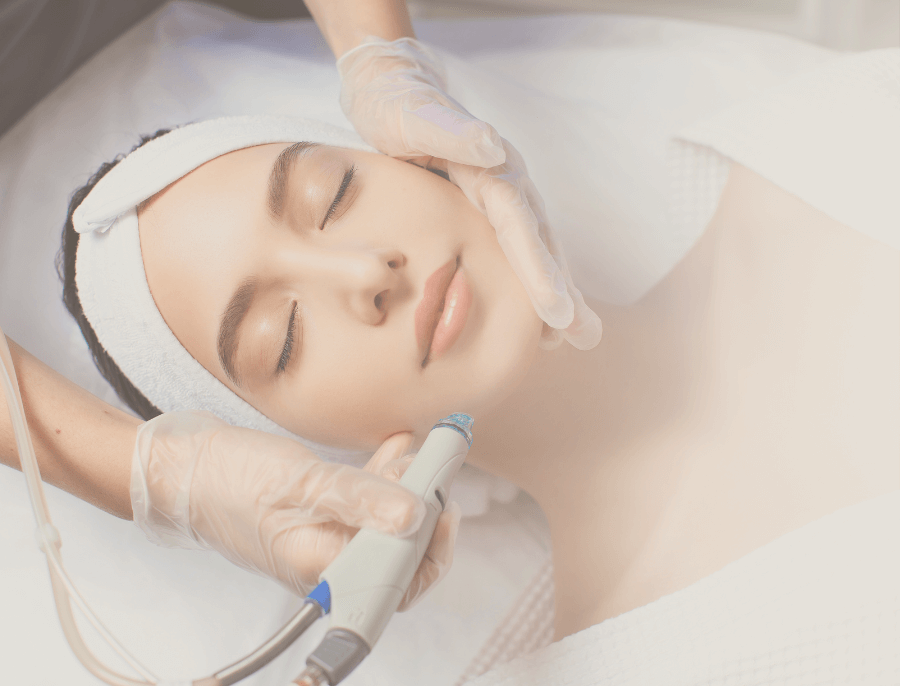 What is HydraFacial?
HydraFacial has taken the facial world by storm – and for good reason. This nourishing facial treatment uses three steps involving their patented technology to gently cleanse, extract, and protect the skin for a radiant complexion our patients didn't know they had.
What makes HydraFacial so different is its Vortex Fusion delivery system that extracts dirt and oils from the pores while infusing the skin with hydrating solutions simultaneously.
This allows patients to get the glowing complexion they deserve in as little as 30 minutes. At La Belle Vie Med Spa, we are proud to offer three different HydraFacial treatments:
Basic HydraFacial
The original HydraFacial uses patented technology to cleanse, extract, and hydrate. We also offer super serums made with nourishing ingredients to create an instantly gratifying glow in just three steps.
Deluxe HydraFacial
This luxurious treatment includes all the essentials of the Basic HydraFacial while addressing your specific skin concern with a Booster of your choice. This treatment concludes with LED Light Therapy to further reduce the visible signs of aging.
Platinum HydraFacial
The ultimate HydraFacial experience, the Platinum treatment includes all the features of the Deluxe treatment with the addition of a lymphatic drainage massage.
What Does HydraFacial Treat?
Your HydraFacial can be tailored to treat any of the following skin concerns:
Fine lines and wrinkles
Lax skin and sagging
Uneven skin tone
Textured skin
Oily or congested skin
Sun damage and brown spots
Enlarged pores
HydraFacial Results
Because each HydraFacial is a non-invasive treatment, there is no downtime or recovery period required following each treatment session.
While some patients may find their skin is red and sensitive following treatment, these side effects generally resolve on their own within three to five days.
Patients will be able to see and benefit from the results of their HydraFacial immediately. We may recommend patients consider regular treatments once each month to maintain their desired results.
Schedule Your Consultation
To learn more about how HydraFacial can benefit you, we encourage you to contact us and schedule your private consultation with one of our aesthetic professionals. We'll be happy to sit down with you, listen to your concerns, and develop a personalized treatment plan to help you get the look you desire.