Juvéderm® Injections in Seattle
Juvederm is a hyaluronic acid-based dermal filler. There are several products in the Juvederm family. They all are used to help people address the facial signs of aging.
What is Juvéderm?
Juvéderm® is a family of injectable fillers that contain hyaluronic acid (HA) to reduce wrinkles, fine lines, and creases in your skin. Your body has naturally occurring hyaluronic acid that binds with water to hydrate your skin. Younger skin maintains a healthy balance of HA.
As you get older, your body produces less HA, and your skin doesn't have the hydration it needs to resist wrinkles. Juvéderm® injections increase the amount of HA in your skin to give it more volume and soften lines and wrinkles.
What is Juvéderm Used For?
The family of Juvéderm® hyaluronic gel dermal filler products includes products for treating the most common signs of aging and lip enhancement. This is one of the only brands of lip fillers and dermal fillers that use various sizes of HA molecules in the gel, known as Vycross technology. The design ensures that the HA effectively targets the most common types of wrinkles and lines.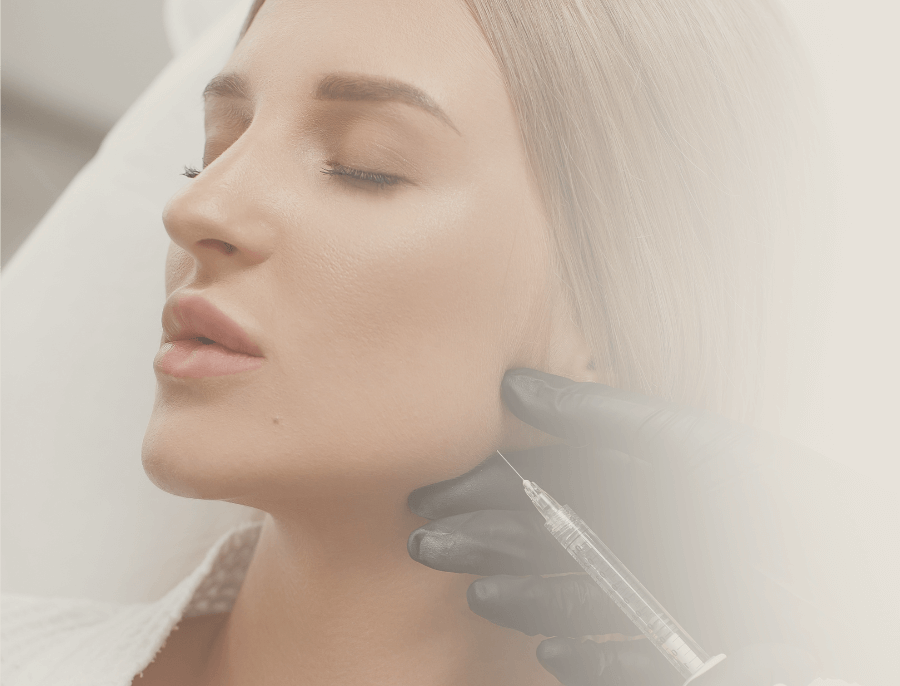 Juvéderm® Voluma® XC
Voluma® cheek fillers are used for naturally hollow cheeks, as well as cheeks that have lost fat volume due to aging. Voluma® is also used for adding volume to the chin area. Results last up to 24 months.
Juvéderm® Vollure® XC
Helps with moderate to severe facial wrinkles, such as nasolabial folds. Results last up to 18 months.
Juvéderm® Ultra Plus XC
Juvéderm® fillers in the Ultra Plus XC family treat nasolabial folds, smile lines, and other facial wrinkles. Results last up to 12 months.
Juvéderm® Ultra XC
A Juvéderm® lip filler that adds volume and suppleness. Results last up to 12 months.
Juvéderm® Volbella® XC
A Juvéderm® lip filler product that helps with lips lines for perioral rejuvenation. Results last up to 12 months.
How is a Juvéderm® Treatment Performed?
Juvéderm® products are injected with thin needles. Some of the products have thicker gels, so you may experience a slightly higher pressure as the gel is injected. Juvéderm® for lips involves injections in the lip tissue to add volume and around the mouth to soften wrinkles. Treatments for nasolabial folds with Juvéderm®, as well as treatments for marionette lines with Juvéderm®, involve a series of injections within the wrinkles and folds.
Depending on the severity of your facial wrinkles, you may need more than one Juvéderm® smile lines treatment to achieve the best results. Juvéderm® under your eyes requires one to three injections, but a much smaller volume of the product is used.
Results with Juvéderm® Treatments
Juvéderm results are gradual. Initially, you will see an increased volume in the treatment area due to the consistency of the gel. The gel gradually breaks down while the HA binds with water to produce long-lasting results. Typically, this takes approximately two weeks. Results from Voluma® fillers and Volbella® lip injections may be more difficult to see, and we recommend that you take before and after photos to see the difference in your cheek and lip area.
Juvéderm® Aftercare
Treatment with the family of Juvéderm® hyaluronic acid fillers requires little to no aftercare. Avoid massaging or rubbing the area, as this will change the distribution of the gel. You may notice some minor swelling, tenderness, and discomfort around the injection sites. Lip injections may cause the area to feel tight.
Juvéderm® Side Effects
HA fillers have rare side effects because they contain an ingredient that naturally occurs in your body. Fillers for smile lines and other signs of aging may produce some side effects, though, such as:
Tenderness, swelling, and discomfort that lasts more than five to seven days
Infection
Inconsistent wrinkle reduction
Lorem ipsum dolor sit amet, consectetur adipiscing elit. Nam laoreet neque a risus lacinia, vel rhoncus arcu malesuada. Aliquam ultricies ex ac ultricies finibus. Morbi iaculis urna ac lorem ultrices rutrum. Ut lacinia augue sit amet ante aliquet, nec vestibulum sapien commodo. Integer at sollicitudin mauris.

What can I expect during and after my treatment?

Lorem ipsum dolor sit amet, consectetur adipiscing elit. Nam laoreet neque a risus lacinia, vel rhoncus arcu malesuada. Aliquam ultricies ex ac ultricies finibus. Morbi iaculis urna ac lorem ultrices rutrum. Ut lacinia augue sit amet ante aliquet, nec vestibulum sapien commodo. Integer at sollicitudin mauris.

Lorem ipsum dolor sit amet, consectetur adipiscing elit. Nam laoreet neque a risus lacinia, vel rhoncus arcu malesuada. Aliquam ultricies ex ac ultricies finibus. Morbi iaculis urna ac lorem ultrices rutrum. Ut lacinia augue sit amet ante aliquet, nec vestibulum sapien commodo. Integer at sollicitudin mauris.

Lorem ipsum dolor sit amet, consectetur adipiscing elit. Nam laoreet neque a risus lacinia, vel rhoncus arcu malesuada. Aliquam ultricies ex ac ultricies finibus. Morbi iaculis urna ac lorem ultrices rutrum. Ut lacinia augue sit amet ante aliquet, nec vestibulum sapien commodo. Integer at sollicitudin mauris.

Lorem ipsum dolor sit amet, consectetur adipiscing elit. Nam laoreet neque a risus lacinia, vel rhoncus arcu malesuada. Aliquam ultricies ex ac ultricies finibus. Morbi iaculis urna ac lorem ultrices rutrum. Ut lacinia augue sit amet ante aliquet, nec vestibulum sapien commodo. Integer at sollicitudin mauris.

Lorem ipsum dolor sit amet, consectetur adipiscing elit. Nam laoreet neque a risus lacinia, vel rhoncus arcu malesuada. Aliquam ultricies ex ac ultricies finibus. Morbi iaculis urna ac lorem ultrices rutrum. Ut lacinia augue sit amet ante aliquet, nec vestibulum sapien commodo. Integer at sollicitudin mauris.

Weak muscles around the injection sites
Tenderness, discomfort, bleeding, and swelling that lasts longer than seven days
Heavy or droopy eyelids
Infection